The Craft Cafe Exhibition from Impact Arts took place last week for residents & staff, showing all the amazing artwork which our care home residents have created last year.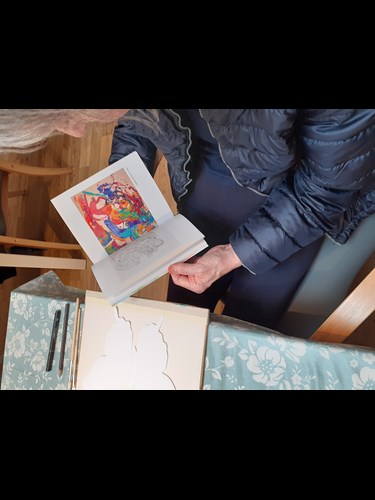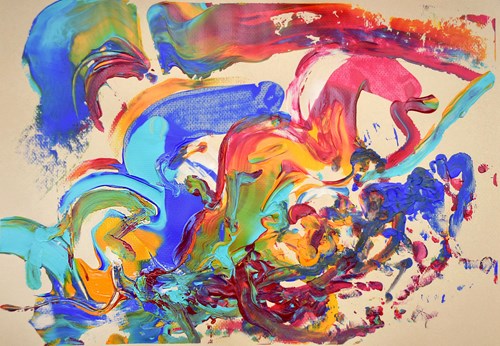 If you scan the QR code below, you can view the full book, which features a beautiful collection of their work: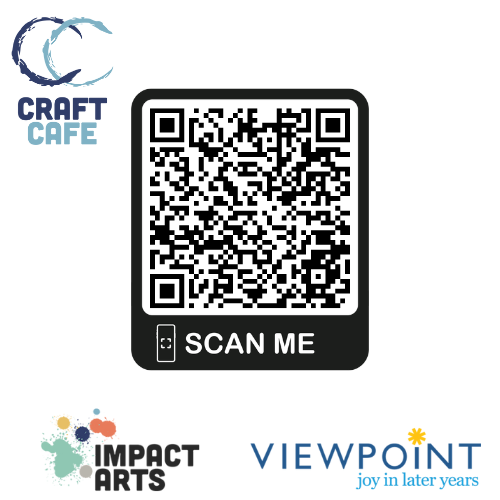 Hardcopies of the book can soon be viewed in one of our three care homes or Viewpoint Head Office, or the Craft Café itself.
The release of the digital book coincided with the exhibition opening, which will took place from 10th to 13th May 2022 and was open to Viewpoint residents and staff. Once the rules for visitors change, Impact Arts, who run the Craft Café, hope to arrange an Open Day for family and friends.  
Greeting cards and prints of the artwork as well as a small number of hardcover books can be purchased at the Craft Café.